UPDATE: In addition to the traffic closure on the westbound lane of North University Drive, the southbound lane of FAU Boulevard between PBSC Drive and North University Drive will be closed as well. Traffic going south on FAU Boulevard will need to divert to PBSC Drive. Traffic attempting to go north towards Spanish River Boulevard will only be able to travel through NW 8th Avenue.
This closure is only expected to take place on Monday, May 9th.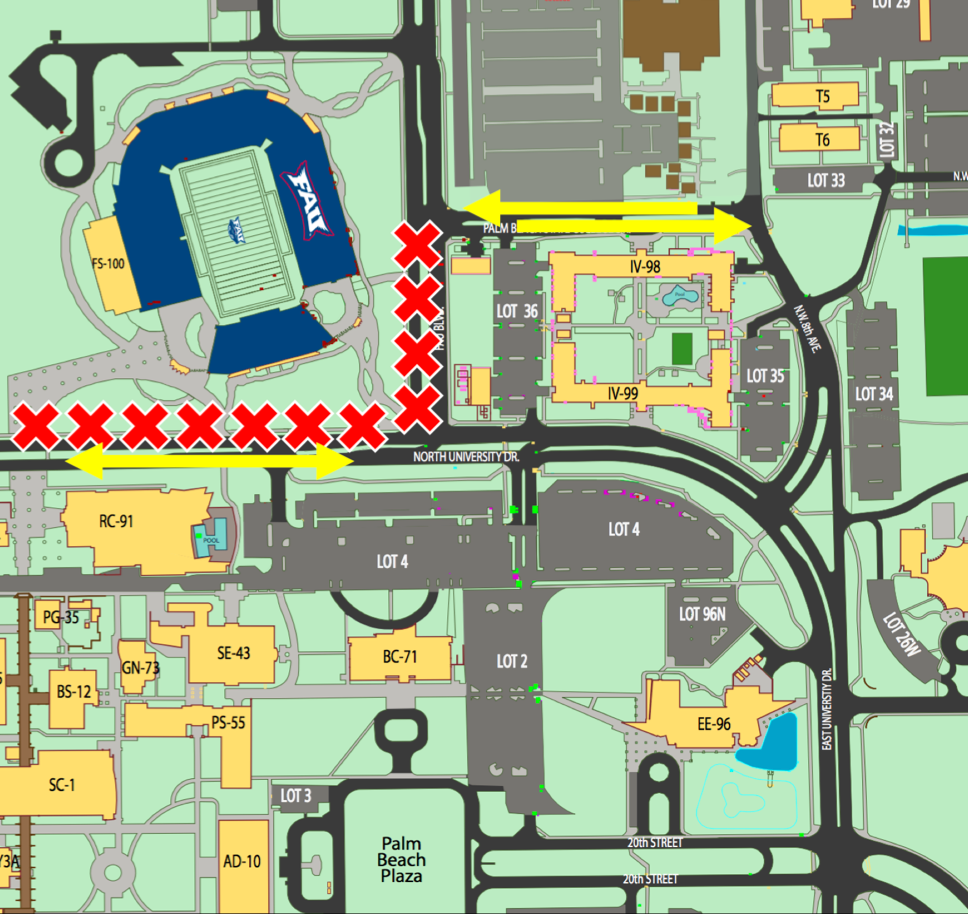 Weather permitting, traffic will be interrupted on Monday May 9th and Tuesday May 10th for construction that will be conducted on the northwest corner of FAU Boulevard and North University Drive. The westbound lane of North University Drive will be completed closed. All traffic going east and west will be re-routed to the eastbound lane of traffic. The construction will take place between approximately 8:00 am and 4:00 pm on Monday and 9:00 am and 5:30 pm on Tuesday. Expect minor delays. Thank you for your patience.