Permanent Closure of Level I — 210 Spaces
At midnight Aug. 9, the first level of Parking Garage III will close permanently to make way for an expansion of academic programs of the College of Business, to provide general classrooms, student services, and academic tutoring spaces to help promote student success.
All cars must be removed by midnight Aug. 9. Level I will be fully closed for parking by Aug. 10. Any cars remaining after midnight Aug. 9 will be towed to the north end of Parking Lot 5.
During construction, Level II of the garage will experience some temporary closures. This work will be completed during off-peak times whenever possible. However, all users of the garage should exercise caution when entering and exiting as traffic patterns may periodically change.
The project is scheduled to be complete during fall 2019.
FAU Shuttle Service
To help alleviate the loss of these spaces, the frequency of shuttle service will be increased for alternative parking areas available on the Boca Raton campus. There will be 11,373 spaces on the Boca Raton campus after the closure of Parking Garage III Level I.
FAU operates three shuttle routes on the Boca Raton campus. CLICK HERE for more information on shuttle services.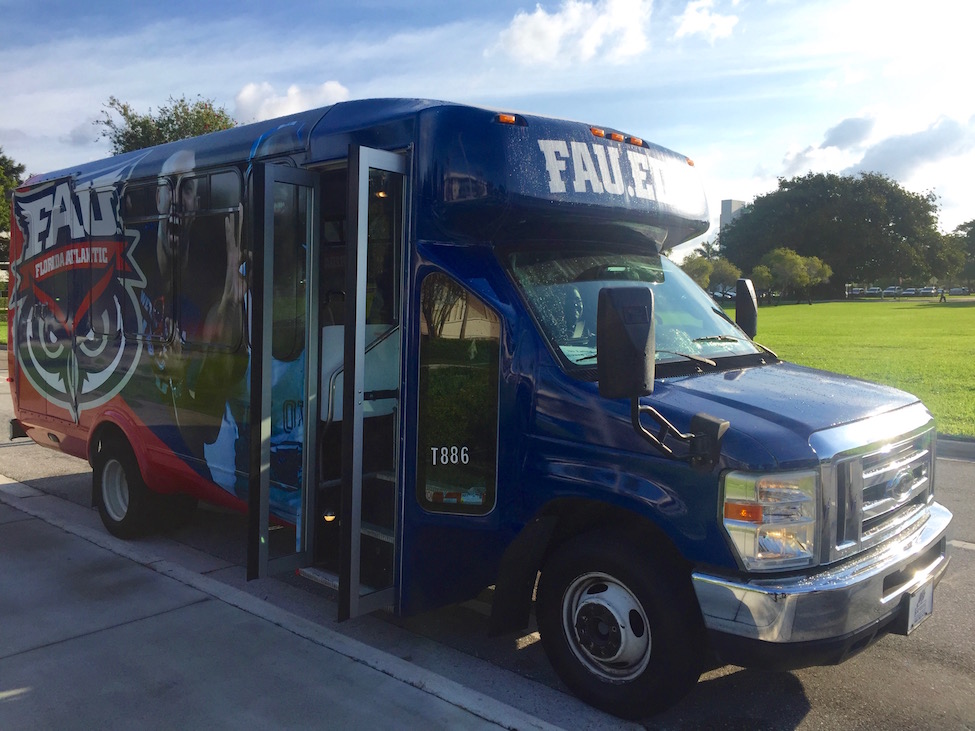 Depending on the route, services begin at 7:30 a.m. and end at 7:30 p.m. Monday through Thursday, and end at 4:45 p.m. Fridays. The shuttle service does not operate during weekends.
Following the closure of Parking Garage III Level I, shuttle services will operate every 10 minutes. Arrival times at shuttle stops is available in real-time via the ETA Spot app. The app is available for a free download for Android and iPhone devices.
Additional information about these changes will be made available as necessary. CLICK HERE for general parking information from FAU Parking and Transportation Services, or call or email 561-297-2771, faupark@fau.edu.