Congratulations to our newest FAU Graduates!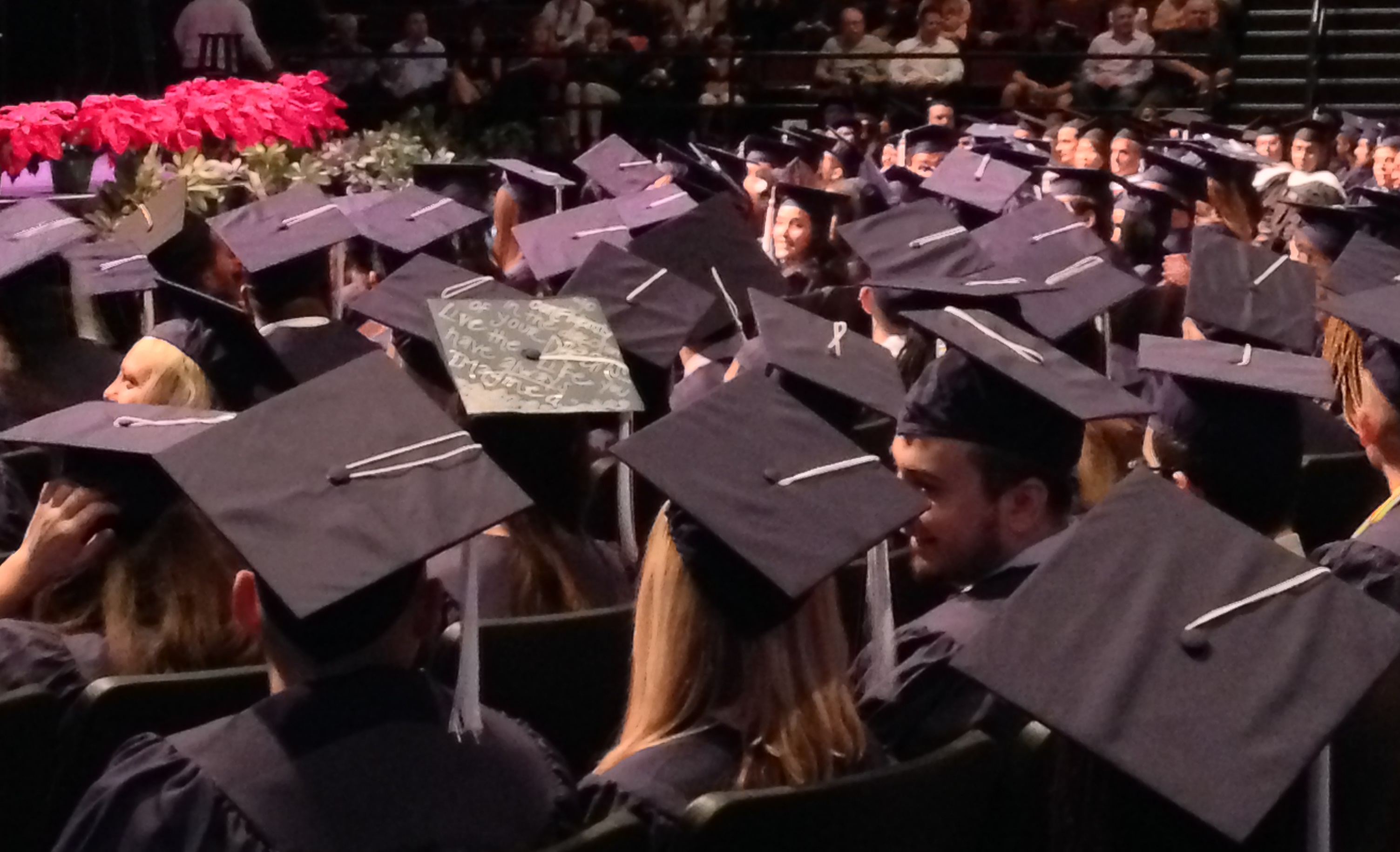 Please be advised that there will be some traffic pattern disruption April 30th & May 1st during the Commencement Ceremonies. FAU Parking Service Technicians, FAU Police Officers and FAU PD Community Service Officer will be out to help direct parking and traffic.
Traffic on the Boca Raton Campus will be especially heavy on graduation day, particularly at the Glades Road entrance and along West University Drive. Parking Lot 16, located directly in front of the Student Union, will be reserved for disabled and VIP access for ceremony attendees only. Please note that on graduation day, Lot 16 will be considered a reserved lot and not available for use by permit holders. Parking and Transportation Services and the FAU Police Department are requesting that all staff, faculty and students who work in Buildings Student Support Services (80), Student Union buildings (31 and 31A-E), and Housing (46) park in Lots 17, 19, 20 or Parking Garage One on Volusia Street.
Employees working in buildings 80, 46 and 31 with valid disabled placards will be able to park in Lot 16. Please access the parking lot using the south-east entrance off of Dade Avenue. When approaching the parking lot, please have your disabled parking permit visible for verification upon entry to the lot.  Any employee parking in Lot 16 without an ADA placard will be issued a parking citation per the FAU PD including those who arrive early and sneak in.
Thank you for your cooperation as we work together to make this Graduation Day a day for the graduates and their guests to enjoy and remember. If you have any questions, please contact our office at 561.297.2771.
Commencement Ceremonies
Carole and Barry Kaye Performing Arts Auditorium on the
Boca Raton campus.
April 30, 2015  (9:00, 1:00 & 5:00)
May 1, 2015 (9:00, 1:00 & 5:00)