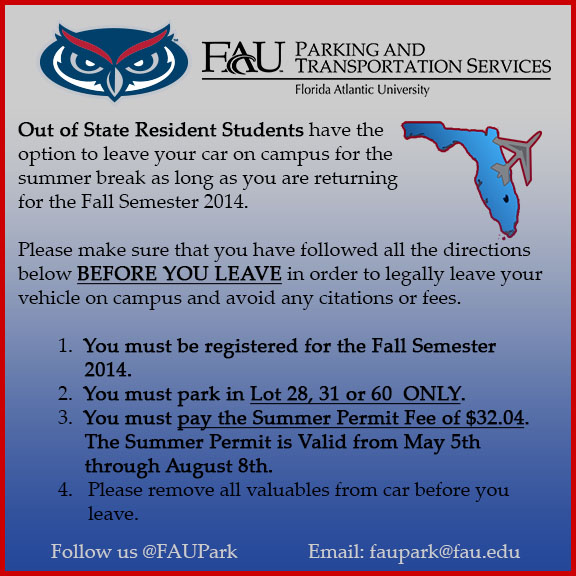 Out of State Resident Students have the option to leave your car on campus for the summer break as long as you are returning for the Fall Semester 2014.
Please make sure that you have followed all the directions below BEFORE YOU LEAVE in order to legally leave your vehicle on campus and avoid any citations or fees.
• You must be registered for the Fall Semester 2014.
• You must pay the Summer Permit Fee of $32.04. The Summer Permit is Valid from May 5th through August 8th.
• You must park in Lot 28, 31 or 60 ONLY.
We also would also like to suggest that you  from the vehicle to reduce any chance of break-ins.
Please remember that Florida Atlantic University is not responsible for anything while the vehicle is parked on campus. Anyone who chooses to leave a car on campus does so at their own risk.
We hope you have a wonderful summer break and we look forward to seeing you when school starts this fall.