Greetings FAU Family,
Mediasite will be upgraded to version 8 on December 18th.    What does this mean for you?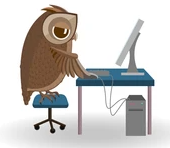 Navigational Changes:  The Add Presentation button will be re-located to the left side of the page.
Improved wait times resulting 75% faster edits rendered in the Mediasite Web based Editor!!
Better compression for your presentations, allowing for smaller file sizes while maintaining the same quality of video!
The option to log-in directly to the Mediasite cloud host via Single Sign On.
Mediasite Desktop Recorder will be retired.  All Mediasite users must download the Mosaic application in order to use the new platform.
We also encourage you to peruse our Training Calendar and register for a Mediasite training class, or Book a 1-1 appointment with a Mediasite Expert