Welcome Back!
There's something about the fading of summer that builds excitement in the air. Maybe because the Osher Lifelong Learning Institute at FAU catalog is on its way to your mailbox? We have an exciting array of lectures and courses for you this fall. The curriculum includes our on-going favorites, but it also includes new topics and instructors.
Several OLLI faculty members have provided additional snippets about their upcoming lectures and courses. We encourage you to review the catalog online to see the variety of riches available. The fall semester starts October 15. We hope that you have had a great summer and we look forward to seeing you back in the classroom!
Fall 2018 Lectures
Roy Klein, J.D.-New OLLI Instructor
Is Free Speech Really Free?
#F1R1
Thursday, October 18, 2018
2:30- 4 p.m.
I want to make sure my October 18 presentation titled "Is Free Speech Really Free — Censorship and the First amendment" is as timely and current as possible.  So, I'm constantly updating it to include a discussion of important recent developments, such as SCOTUS's four June 2018 free-speech decisions and potential issues arising from the NFL anthem protests, the firing of FBI Agent Peter Strzok and the revocation of the security clearance of former CIA Director John Brennan. I look forward to discussing these and other headlines in the "Political Speech" portion of the lecture, during which I'll also discuss the controversial Citizens United case.  And, I'll also be talking about other hot-topic issues like school speech, defamation, hate speech and obscenity.  It promises to be a lively, informative and entertaining 90 minutes.  Please join us.
To register, click here.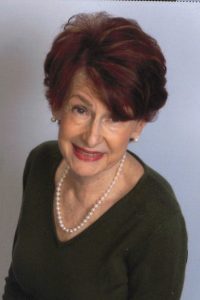 Margery Marcus, Ed. D.-New OLLI Instructor
The Banned and the Burned: Books in America
#F1R3
Thursday, November 1, 2018
2:30-4 p.m.
Did you ever sneak a copy of Lady Chatterley's Lover into the house when you were growing up? I did, and I remember I couldn't make any sense of it all. Same with Fanny Hill.  While we might all agree that these books are titillating, we might not agree on whether or not they should be censored.  Many people are surprised to learn our country has a long history of book banning and even burning. Join me for a lively lecture on book censorship from the Puritans until today. My lecture concludes with a countdown of the top ten most banned books in America.  You may well be surprised by the titles!
 To register, click here.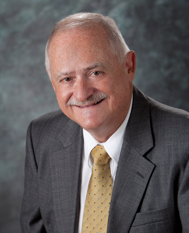 Mark Schug, Ph.D.
All-Star Panel of FAU Economists Analyzes Happenings in the News
Get the Latest Economic Analysis of the Headlines
#F1T5
Tuesday, November 13, 2018
4:30-6 p.m.
Want to get all of the latest analysis of how the economy is preforming?  Our All-Star Panel of FAU Economists returns to the FAU Lifelong Learning Institute to provide the latest economic insights.  What are the notable economic achievements of the past year? Unemployment? Jobs? Growth? Stock markets?  And, what are the notable setbacks?  Tariff wars? Large deficits? Economic uncertainty? Check us out to learn the latest news and amaze your friends with your new insights.
The All-Star panelists are:
Daniel Gropper, Florida Atlantic University, Dean of the College of Business
Professor Keith Jakee, Economics, Florida Atlantic University, Wilkes Honor College
Professor Kanybek Nur-tegin, Economics, Florida Atlantic University, Wilkes Honor College
Professor Mark C. Schug, University of Wisconsin-Milwaukee, Emeritus and FAU Adjunct Professor of Economics
Professor Schug is participating in the All-Star Panel on November 13, 2018.  He is also presenting a one-time lecture on the economic thoughts of George Washington titled, "The Economic Thoughts and Actions of President George Washington" on December 4, 2018 at 9:30 a.m.
To register for the All-Star Panel, click here.
To register for Economic Thoughts, click here.
David Head, Ph.D.-New OLLI Instructor
Revolutionary Rogues: The Spanish American Pirates and Privateers Who Tried to Conquer Florida
#F1M2
Monday, November 19, 2018
12-1:30 p.m.
Today, Amelia Island is a relaxing getaway in Northeast Florida, famous for its beaches, golf courses, and historic charm. But, in the nineteenth century the island was entangled in international affairs, caught between the United States, Spain, and a nascent Spanish American independence movement.
My program takes audiences back 200 years to the year 1817 when Spain ruled Florida—tenuously—as its colonies rebelled and the United States looked to expand.
I tell the story of two groups of Spanish American privateers and pirates who chased out the Spanish, set up their illegal trades, and tried to found a government all in the attempt, they said, to advance revolution.
Audiences will learn more about:
How pirates were different from privateers.
How the Spanish American Wars of Independence were fought in Florida.
How the new James Monroe administration handled its first foreign policy crisis.
How today's "historic charm" hides a shady past.
Also: There will be pirates!
To register, click here.
Steve Engle, Ph.D.
The South: Exploring an American Idea
#F1W4
Wednesday, November 28, 2018
2:30- 4 p.m.
It has been said that we may not know where the American South is anymore, but we know when we are in it. Historians are fascinated by the region, its people, its culture, and its impact on the development of the American republic. The South, wrote Wilbur Joseph Cash in his classic work, The Mind of the South "is not quite a nation within a nation but the next thing to it." Yet, it is an inescapable part of the United States, which often led to tensions and conflict resulting in the Civil War that left an indelible mark on the nation. In the aftermath, the relationship between black and white southerners shaped an enduring Reconstruction that powerfully influenced its history. Perhaps now more than ever, the South has attracted new interest in helping us understand our current political culture. By surveying the South and reassessing the region, the people, and the region's cultural identity, Dr. Engle examines the gap between the appearance and the reality of what we have come to believe about this fascinating region.
To register, click here.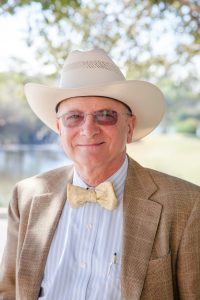 Stephen Kowel, Ph.D.
The Robots Are Coming for Us
Humanity's Greatest Opportunity or Most Ominous Threat?
#F1T9
Tuesday, December 4, 2018
12-1:30 p.m.
In 2014 Stephen Hawking, Elon Musk, and Bill Gates spoke out about the looming dangers posed by advanced artificial intelligence. Hawking warned that AI "could spell the end of the human race." This year at a broadcast town hall the CEOs of YouTube and Google vied to assert the benign nature of AI, with the YouTube CEO confiding that "I'm not personally scared."  Intelligence is evolving much faster in robots than in biological lifeforms (us). The question we have to consider is: How smart can robots get? Can they become self-aware, truly autonomous?
To register, click here.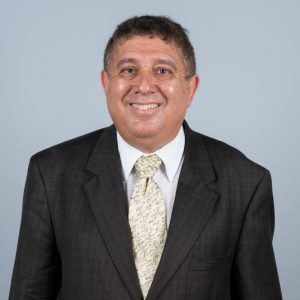 Ronald Feinman, Ph.D.
The Impeachment of President Andrew Johnson: A Lesson for Today
#F1M5
Monday, December 10, 2018
12-1:30 p.m.
Andrew Johnson was the first President to face impeachment, by the House of Representatives, and trial by the US Senate in 1868.
Andrew Johnson was the most combative President until Donald Trump, and a study of Johnson and his impeachment and trial is instructive for present day events.
Andrew Johnson was controversial in his Reconstruction policies after the Civil War, and antagonized the Republican Party which had elected him Vice President, although he had ties to the Democratic Party.
Andrew Johnson did not commit acts that deserved impeachment, and yet, he was almost convicted and removed from office, being saved by one vote short of two thirds of the Senate, and finishing his term in office.
The other Presidents who faced impeachment were:
Richard Nixon in 1974, but he resigned before the entire House of Representatives was able to vote on the impeachment articles drafted by the House Judiciary Committee.
Bill Clinton, impeached at the end of 1998, with Senate trial in early 1999, and found not guilty by a wide margin, as compared to the "close call" of Johnson in 1868.
To register, click here.
Fall 2018 Courses
Paul Mojzes, Ph.D.
North American Churches and the Cold War
#F4T2
Tuesdays, October 16, 23, 30; November 13 (No class on November 6)
12-1:30 p.m.
You'd have to be a hermit not to be aware that the concern and anxiety experienced by us during the Cold War (1945-1990) is threatening us again.  True, Russia and its former Communist Bloc nations are no longer communists, but new forms of coalescence between assertive nationalism and Russian Orthodoxy make them regard Western liberal democracies as enemies.  It is time to see whether we can learn something from our Cold War experiences on how to deal with what American Ambassador to Russia, Michael McFaul, calls the "Hot Peace."
The course is based on the insights gained by over 30 scholars in a newly published book, North American Churches and the Cold War, edited by me.  The book was published by Wm. Eerdmans Publishing Co. in late August 2018. The over 30 chapters are clustered in sections along denominational lines: Canadian, Catholic, and Orthodox churches, and due to their diversity, the Protestant chapters are organized into three sections: Main Line churches, Evangelicals, and Peace churches. We did not include Mexican churches because it is hoped that at some point there will be a volume dedicated to Third World Christian responses as well as European, East and West.
To our (American) surprise, our Canadian allies did not experience the Cold War as such a stark threat as we did. To them, the "red menace" was relativized by the belligerence of their southern neighbor, which, due to great power rivalry with the Soviets, pushed the world to the brink of nuclear annihilation.  American church people all shared a common concern for the communist threat but did not respond equally. Protestants are the majority Christian population and also the most diverse. The so-called Main Line denominations (such as Presbyterians, Methodists, Episcopalians, United Church of Christ) feared Soviet aggression and were concerned for their fellow Christians behind the Iron Curtain but supported a nuanced policy of containment, negotiations, arms control, and détante, and favored building bridges between East and West wherever possible.  The theologically and socially much more conservative Evangelicals accused Main Line Christians of naiveté if not complicity as they perceived the East-West conflict in apocalyptic terms between "the children of light vs. the children of darkness." In the early years of the Cold War, Main Line Protestant leaders used to have open access to the US government but from President Nixon onward lost it to Evangelicals, who by consistent support of hardline policies, gained far greater influence.
At first Catholics appeared to be united in an unbending anti-communist position but after the Second Vatican Council (1962-65), Catholics became open to dialogue and diverse interpretation of the world.  Some Catholics continued the hardline attribution of all problems to communist aggression while others opted for analyses of social and economic factors as causes of local conflicts.
Since all Orthodox churches (except the Greek) had their headquarters in communist countries, nearly all of them experienced schism and conflict.  Many leaders and members preferred to retain their canonical linkage with the mother church; others, especially emigrants after World War II, were unalterably opposed to what they perceived as church leadership controlled by communist secret services.
The traditional peace churches (Mennonites, Quakers, Church of the Brethren, and Amish) continued their pacifist service to friend and foe. Additionally, Christians in many denominations dedicated themselves to bridge building between the East and West, including Christian-Marxist dialogue.
Two authors, one a Canadian and the other American, provided comprehensive evaluations of what transpired during the Cold War, directing the reader toward some lessons that may be garnered from these studies to help Christians and others in future conflicts, such as with radical Muslims and now with a resurgent Russia—which is attempting to regain influence in its sphere of influence whereas the West sees them as attempting to subvert liberal democracies.  Under the influence of President Trump, a major re-alignment seems to be taking place in the US with Evangelicals now viewing Russia in a positive light whereas the more moderate and liberal Christians perceiving Russia as a threat to our values. It would appear that a new confrontation between right-wing authoritarian populism and chauvinistic nationalism is competing with democratic political structure for preeminence in the twenty-first century.
 To register, click here.
Kurt Stone, D.D.
One Hundred Fifty-Six Pictures a Year . . . and Counting
Awesome Films That Somehow Got Lost in the Crowd
Mondays- October 15, 22, 29; November 5, 19, 26; December 3, 10 (No class on November 12)
7-8:30 p.m.
 Back in days when major Hollywood studios (MGM, Paramount, Fox, Universal etc.) exercised all but total control over the lives, stage-names and biographies of their on-screen players, it was not uncommon for a star, leading or supporting actor –even extras – to appear in a half-dozen or more films a year. Consider the following:
Between 1930 and 1984, James Cagney appeared in 70 films, with 30 of them coming in just 6 year.
Bette Davis starred in 122 movies with 24 of them in just three years (1932-34)
John Wayne rode and warred in 177 films during a nearly 50-year career with a full three dozen of them occurring in just 2 years (1932-330
Supporting actress Bess Flowers known as "the Best-Dressed Woman in Hollywood," appeared in an amazing 914 films between 1923 and 1967.
Today's stars are lucky to appear in one movie every 18 months.  They are no longer employees of studios, but rather independent contractors.  Frequently, they are paid more for a single film than the likes of a Gary Cooper, Clark Gable or Catherine Hepburn made in an entire career.
The main reason why Golden Age Hollywood stars were in so many movies is that their studios released one "A" and two "B" pictures a week, 52 weeks a year.  Why so many films?  Because they owned their own theaters and motion picture palaces and had to keep a steady flow of new films on screen.  Now logically, when a studio releases more than 150 pictures a year, they're going to run the gamut from future classic to absolute stinker . . . and everything in between.
In this course, we have selected 8 studio-era films which are both largely unknown and definitely in need of being rediscovered and revived.  And who knows . . . perhaps, one of these days, Turner Classic Movies will offer a screening of:
The Last Flight (Warner Bros., 1931): A film about the "lost generation" which owes much to Fitzgerald and Hemmingway and Fitzgerald. Starring Richard Barthelmess, Helen Chandler and Johnny Mack Brown.
Of Human Bondage (RKO, 1931): Unquestionably the best of 3 adaptations of the celebrated Somerset Maugham novel, starring Bette Davis, Leslie Howard and Reginald Denny.
Ruggles of Red Gap (Paramount, 1935): Comedy about the butler to a down-on-his-luck Britisher who is won by his flamboyant nouveau-riche American cousin. Starring Charles Laughton, Charles Ruggles, ZaSu Pitts and some of Hollywood's greatest character actors.
The Gilded Lily (Paramount, 1935): The best of the 7 movies starring Fred MacMurray and Claudette Colbert. He's a newspaper reporter; she's a stenographer.  He's in love with her; she's in love with handsome, titled Brit played by Ray Milland.
In Old Chicago (20th Century Fox, 1938): Tyrone Power and Alice Faye star in a film about Mrs. O'Leary's cow who caused the great Chicago Fire. Best known for its climactic fire sequence that lasts a full 20 minutes.
Three Comrades (MGM, 1938): Adapted from a best-selling novel by Erich Maria Remarque, this was the first and only film for which F. Scott Fitzgerald received credit. Robert Taylor, Robert Young and Margarat Sullavan star in a tale of three WWI veterans.
Showboat (Universal, 1936): The first movie musical that showed the power of sound. Based on the novel by Edna Ferber with words and music by Oscar Hammerstein and Jerome Kern, it stars Irene Dunne, Charles Winninger, Hattie McDaniel and Paul Robeson.
Ah, Wilderness! (MGM, 1935): Based on playwright Eugene O'Neil's only comedy, Lionel Barrymore, Ailine MacMahon, Wallace Berry and Mickey Rooney star in this tender, affection, and humorous portrait of what O'Neill wished his childhood could have been.
Looking forward to seeing you on Thursday evenings this fall as together, we share the best of unknown Hollywood!
To register for the full 8 weeks, click here.
To register for the last 4 weeks, click here.
Irving Labovitz, J.D.
Objection! Current Contentious and Confusing Legal Battles
#F8R3 (Full 8 Weeks)
#F4R4 (Last 4 Weeks)
Thursday- October 11, 18, 25; November 1, 8, 15, 29; December 6 (No class on November 22)
12-1:30 p.m. 
"Admittedly, it should be a lackluster and enervating forthcoming OLLI school year in my course, with only a few modest and mundane Constitutional and legal issues to be anticipated.
A few illustrative examples…
Can the President of the United States be involuntarily subpoenaed to testify before a federal grand jury?  What about his being indicted and tried for one or more alleged crimes either prior to or during his term of office?  Is a President susceptible to civil lawsuits for claimed legal wrongs occurring before taking office?  Does the Federal Govt. have legal or Constitutional liability for forcing both extended involuntary separation and containment of illegal alien children and their parents seeking asylum in the United States?  Has Congress, to any extent, abrogated a Constitutional mandate to provide an independent 'check and balance' to any alleged problematic executive actions?  Is the Supreme Court, as will likely soon be constituted, about to decide the best way to cross a Constitutional river now subject to historical virulent legal currents…whether to Ro[w]e or Wade?  Does the Executive, Congress, or the Judicial Department have requisite Constitutional authority to limit, constrain, or terminate the ongoing Special Counsel inquiry, or those who oversee its scope?  Did we just see the first Federal Appellate Court decision confirming the NRA view that Amendment II mandates that states must allow 'open carry' of loaded guns without limitation or constraint; and will the Supreme Court grant certiorari to a likely appeal seeking a continuum of Amendment X predominance? Did a recent 2018 lower federal court threshold decision construing President Trump's ownership interest in his D.C. hotel as a possible violation of the Constitution's Emolument Clause just 'open the door' to discovery of the hotel's financial machinations as well as a potential future finding of a violation of this never-before litigated postulate?
With only these few insignificant issues, and other mundane matters of like kind, to be raised in this forthcoming school year, I would suggest you opt out of my course and consider an alternative discussion of historical French poetry. I shall, of course, look forward to engaging the remaining few OLLI students still persuaded to contemplate prospective happenings in our usual interactive discussions."
Irving D. Labovitz, J.D.
To register for the full 8 weeks, click here.
To register for the last 4 weeks, click here.

Benito Rakower, Ed.D.
Now What is Love?
The Rapture and Anguish of Love
#F8F5 (Full 8 Weeks) #F4F6 (Last 4 Weeks)
Fridays – October 19, 26; November 2, 9, 16, 30; December 7, 14 (No class on November 23)
1:30-4 p.m.
Post-film discussion 4-4:30 p.m.
The fall film course title, "Now What is Love?," derives from a poem by Sir Walter Raleigh.  Raleigh was one of England's great sea captains and also one of its greatest lyric poets.  The title, and first line of the poem, suggest a sophisticated and ambiguous attitude regarding romantic love.  In partial answer, Raleigh says that love is a "sunshine mixed with rain."
These eight films explore the different contexts in which love appears, but always with the same effect. It simply takes possession of one's life and disrupts everything.
In the eight film that make up the fall film course, we will explore how several of the most distinguished actors and actresses have portrayed the "sunshine and rain" of falling in love.
Steve McQueen tries to walk away from Natalie Wood.  Not an easy thing to do in any circumstance, as he finds out.  Kirk Douglas has everything a man could want.  It is not enough if Kim Novak is living down the street.
Kevin Kline is a French petty thief.  He meets an American woman on a flight to Paris.  They totally change each other's philosophy of life.  Yves Montand and Catherine Deneuve, two icons of French cinema, find themselves stranded on an island off the coast of Venezuela with nothing in common.  A game of disdain erupts that can have only one outcome.
The sweep of these films ranges from Hollywood melodrama to French rapture.  The appeal in each case is irresistible.
To register for the full 8 weeks, click here.
To register for the last 4 weeks, click here.