By Judi Ross
Who of you reading this has ever been to a "Love Fest"?  Not I, until a week ago, when I was privileged to attend a gathering at FAU/LLS Jupiter to celebrate the founder of Lifelong Learning Jupiter, René Friedman, on the occasion of her retirement.  It was an event that was inspiring, heartwarming and totally unique.
René's staff, colleagues and FAU officials came together to praise her perseverance, dynamism and graciousness plus her extraordinary fundraising skills in building her ideal – a house of learning for retirees and all who wanted to spend time in furthering their education.  This would not be just an edifice of brick and mortar.  Her vision was to build a place which would offer the opportunity to gain knowledge, make new friends, improve one's health with meaningful activity and be an attractive destination. All became a reality and we are the lucky beneficiaries!
Most impressive was the substance of each participant's appreciative talk – how being hired by René meant having a caring "Boss" who made them better as teachers and better as human beings.   Speakers (in order of appearance) included Joe Scott, who also served as Moderator for the evening; Dr. Eliah Watlington, Associate Provost of the FAU Northern Campuses; Ms. Josette Valenza, Director of the FAU Lifelong Learning Society, Jupiter; Dr. Robert Watson, FAU/LLS Faculty, Mr. Milton Maltz, FAU/LLS Member and Supporter; Dr. Jeffrey Morton, FAU/LLS Faculty; Dr.Taylor Hagood, FAU/ LLS Faculty; Dr. Heather Coltman, Dean of the FAU Dorothy F. Schmidt College of Arts and Letters; Mr. Richard Yorks, Past President of FAU/LLS, Jupiter; Dr. Robert Rabil, FAU/LLS Faculty, Ms. Myrna Goldberger, FAU/LLS Faculty; Mr. Bill Deigan, President of FAU/LLS Jupiter, and then Mrs. René Friedman herself.
René's response, at the close of the evening's program, was not only to thank everyone for making this such a memorable event, but to exclaim that now she, with all her fellow students, can awaken each morning, put her feet on the floor and say "Today I am going to school."
And to that we can all say "Amen!" and "Thank you, René!"
Under the 19 years of René Friedman's remarkable stewardship, the Lifelong Learning Society Jupiter went from 122 students meeting in various rented quarters around town to the present-day membership of more than 8,500 students housed in the beautiful Elinor Bernon Rosenthal Lifelong Learning Complex on the FAU John D. MacArthur Campus in Jupiter, Florida.  It is the largest Lifelong Learning Society in the United States with the most diverse subject matter offered.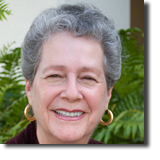 Judi Ross, in her 19 years at FAU/LLS Jupiter, worked closely with René Friedman and has worn a number of hats: she served on the original Advisory Board, wrote the LLS Jupiter newsletter for a number of years and now serves on the Curriculum Committee and is Class  Coordinator for LLS Jupiter, a position she has held for 13 years.  It was a labor of love for her to write this post about her dear friend and colleague, René Friedman.