By: Kami Barrett-Batchelder
Each year, the FAU Lifelong Learning Society, Jupiter connects women through film when we host the LUNAFEST© Film Festival. If you have not had the opportunity to attend this film festival, you have missed one of the best short film festivals in the United States.
LUNAFEST is a traveling film festival of award-winning short films by, for and about women. This season, the program of six films – filled with stories of reflection, hope and humor – traveled to over 175 cities and were screened in front of 25,000 people. Various organizations bring LUNAFEST to their communities and raise funds for their local non-profits as well as the main beneficiary – Breast Cancer Fund.
The Lifelong Learning Society has hosted this film festival for more than eight years, and for the past four years, it has sold out.  On March 24, 2016, we held LUNAFEST and this season's program of six selected films created discussion, made us laugh, pulled at our heartstrings and inspired us to make a difference in our community. From this event, we will be giving four $1,000 scholarships to female students and eight $100 scholarships to the Outstanding Academic Student Recipients of 2016 student of the year on the FAU Jupiter Campus. A donation of $2,025 will also be made to the Breast Cancer Fund. Rain or shine, our loyal supporters came out for this annual event and we appreciate it so much.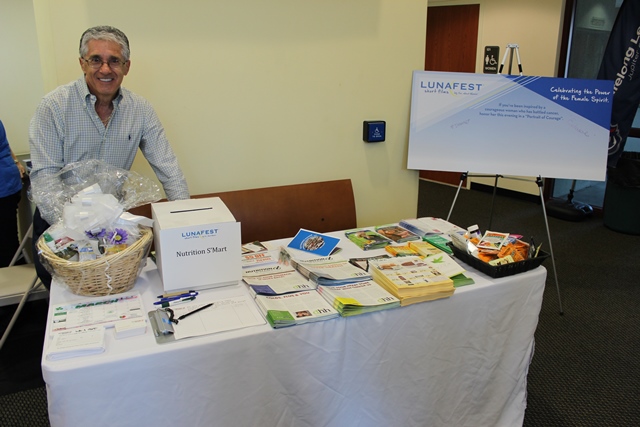 We would like to thank Berry Fresh Café, Tropical Smoothie and Chartwell's for their tasty samplings. We appreciate your support and our attendees love your light bites. We would also like to thank all of the organizations and businesses that came out to share information with our attendees. The support from local organizations and businesses is what assisted us in the growth of this event and we could not have done it without you!  They are:
100 Women Who Care, Abacoa Community Garden, Art Affects, Extended Hands Community Outreach, FAU Pre-Medical Society, Gimme Shelter Animal Rescue, Healing Touch Buddies, Healthier Jupiter, Healthy Mothers Healthy Babies, Jupiter Medical Center, Liberty Signs, Loggerhead MarineLife Center, MorseLife, Mother's Day Movement, Nutrition S'mart, Planned Parenthood, The Jupiter/Tequesta Women's Club, The Palm Radio 95.9.
We would also like to thank the following businesses that donated items for our auction table: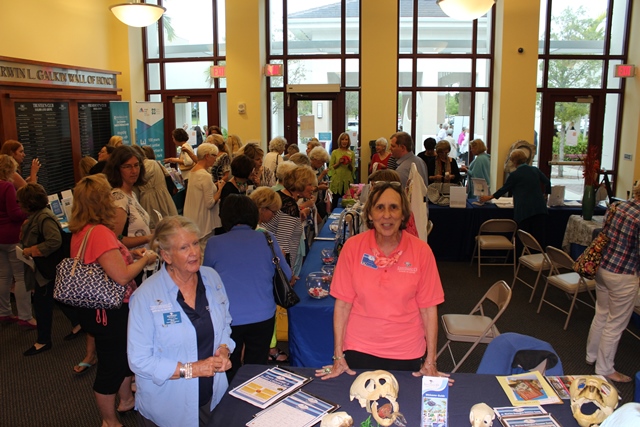 Advanced Purification, Inc., Alex and Ani, Ballet Palm Beach, Belle Maison, Blue Man Group Orlando, Cabana Casuals, DK Salon and Spa, Doubletree by Hilton, Eastpointe Country Club, Gretchen Scott, Harbour Boutique Clothing, HEET, Jupiter Inlet Lighthouse, Loggerhead Fitness, Maltz Jupiter Theatre, Medieval Times Dinner, Spoto's Oyster Bar, The Bungalow Boutique, The Gardens Mall, The Magical Animal, The Mixed Bag, Via Condotti, Village Bootery, Waterway Café, WonderWorks.
Hosting a LUNAFEST is a powerful and distinctive way to make an impact in our community and we hope to continue to support this film festival in the future.
Kami Barrett-Batchelder, Associate Director of the Lifelong Learning Society